Turnkey Plant Manufacturers – We Build Cement Plants, Sugar Plants, Process Equipments, Industrial Gears & Many More

India's Biggest Turnkey Plant Manufacturers & Equipment Suppliers – Ashoka Group is a diversified company providing complete turnkey solution for Cement Plants and heavy industrial plants setup. We Supply Heavy Duty Industrial Equipment, Industrial Gears, Sugar Plants and Material Handling Equipment for various industries.
We offer wide range of heavy duty, Cement Plant Process equipments, Sugar Plant Machines and other heavy industrial machines including Sponge Iron Plants, Steel Plants manufacturing, Re-rolling mills, Mining Industries, Heavy Industrial Equipment, Harvesters Industries and various other O.E.M's (Original Equipments Manufacturers) Read More.
Cement Plant Manufacturers
Processes for different kind of Cement Plants
Clinker Grinder or Mill is a large rotating drum containing steel balls or similar grinding media. As grinder drum rotates, the motion of the balls crushes the clinker, drum rotates approximately once every couple of seconds. Grinding Unit is generally divided into two or three chambers, with different size grinding media / Steel Balls. During the rotation, these clinker particles are ground down, smaller media / balls are more efficient at reducing the particle size still further.
We supply up to 2000 TPD Cement Grinding Units capable of handling all type of clinker. We offer heavy quality, energy efficient versatile grinding unit whose heavy and rugged construction is built for continuous trouble free operation everyday.
VSK Plant manufacturing from 100 TPD to 300 TPD on turn key basis and have capabilities to undertake all aspects of cement plant construction, including feasibility studies, technical advice, equipment supply, field construction, supervisory services, commissioning etc.
We supply all type of high performance durable Vertical Kilns allowing temperature up to 1500º . Drive through vertical mounted gearbox, divided by high alumina fire bricks capacity of 2 – 10 ton per hour production.
We design the Cement Plant according to alternative fuel options like low volatile coal, petroleum coke, lignite etc.
BALL MILLS MANUFACTURERS
We design and supply ball mills for cement industry, expertise in heavy fabrication with largest workshops in Delhi NCR in India with all latest equipped and technologies required for cement plants for up to 2000 TPD production.Ball Mill shell is fabricated from high quality tested plates. The mill consists, both side end bottoms (material steel casting) Girth gear, Mg. Steel liners bolted with heavy forged bolts & nuts, man holes, feed & discharge hood, torsion shaft, pinion with shaft, Pinion Bearing housing, cooling system and other machined equipment.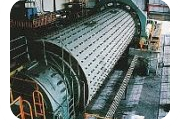 ROTARY KILN PLANTS
We manufacturing high-quality Rotary Shaft kilns, made of varied materials, since a long period of time. All kilns are excellent heat exchangers where heat is transferred in a variety of ways. We produce kilns which are made with precision and detailed accuracy. They are highly durable and made with attention to each and every detail as provided by the client.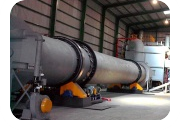 SUGAR CANE CRUSHER MILLS
Ashoka is a world known Sugar Plant Manufacturers Suppliers all type of Sugar Process and Material Handling Equipment. Cane crushers are used for extraction of juice. Cane Crusher Mill can be made according to Sugar production. We Manufacture all type of 4 roller, 5 roller and 6 roller mills where 4 roller mill is a most common roller mill in India. Material: Rollers are made up of hard course grain cast iron shells shrunk fitted on forged alloy steel shaft with square ends. All the top rollers shall have cross type coupling end. The rollers are provided with circumferential v-grooving (radial grooving) for effective and continuous crushing action.