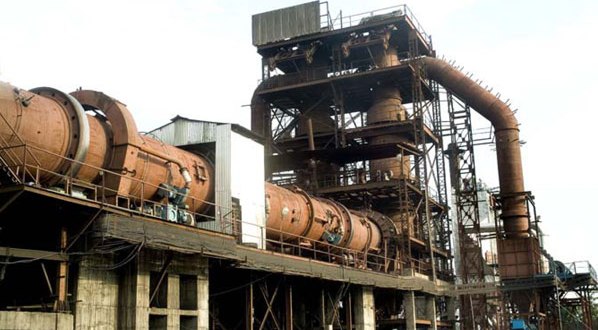 Sponge Iron Plant Manufacturers
The process was widely accepted by almost all developing countries where generation of scrap was less in comparison to requirements. Steel produced by recycling process found much cheaper than the steel produced by blast Furnace process. The scrap vanished gradually causing threat to the Arc furnace where BF-BOF process continued its predominance as age-old process in the world. During 70's, the reduction of iron ore in small way was carried out in USA in the same manner as retile was produced from illuminate and birth of DRI / Sponge Iron was brought into existence.
The coal base DRI rotary kiln process for production of DRI / Sponge Iron has its many parameters to increase the quality as well as productivity which need careful operations throughout the process. Number of DRI processes came up and rotary kiln process with solid coal as fuel found to be most acceptable process in the world.
Ashoka's Sponge Iron Plants Manufacturing Capabilities:Sponge Iron Plant: 100 TPD to 600 TPD & Sponge Iron Plant Equipment
Sponge Iron plants manufacturer and its details:
Process Out Line

Plant Operation Parameter
Advantages of using Sponge Iron as a Raw Material for Steel making End Uses of DRI
Technical Advantacges
Advantages of using Sponge Iron
Advantages of using sponge iron in steel making
Other Advantages
For Execution of a complete project following services are included:
Process Out Line
Feasibility Study and Project Reports
Detailed engineering of Project and Equipments
Equipment Designs and Production Drawings
Complete Integration
In House Application Engineering
Expansion/ Modernization for increasing the Capacity
Erection and Commissioning
Personnel Training
Successful Running
Supervision
Equipment Servicing
For More details about Cement Plant Consultation, Projects, Budget, Machines, AMC, Up-gradation etc, Please contact Us @ +91 9811141400 or Send Business Query