Sponge Iron Plant Equipment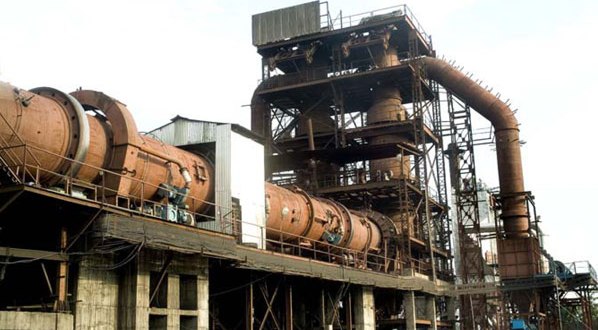 Sponge Iron Plant Process Equipment
Direct reduction processes can be divided roughly into two categories: gas-based, and coal-based. In both cases, the objective of the process is to drive off the oxygen contained in various forms of iron ore (sized ore, concentrates, pellets, mill scale, furnace dust, etc.), in order to convert the ore to metallic iron, without melting it (below 1200 °C).
The direct reduction process is comparatively energy efficient. Steel made using DRI requires significantly less fuel, in that a traditional blast furnace is not needed. DRI is most commonly made into steel using electric arc furnaces to take advantage of the heat produced by the DRI product.
Ashoka Group is known for quality equipments in heavy industrial plants, We are largest manufacturers of sponge iron plant & equipments in India and supply Sponge Iron Plant Equipments worldwide. With years of experience, Ashoka Gears has supplied a large range of equipments for sponge iron plants starting with 50 TPD, 100 TPD, 350 TPD, and 500 TPD. Large factory setup near Delhi NCR has in-house design capabilities for manufacturing equipments for upto 350 TPD sponge iron plant.
For More details about Cement Plant Consultation, Projects, Budget, Machines, AMC, Up-gradation etc, Please contact Us @ +91 9811141400 or Send Business Query